PROUDLY SERVING THE GREELEY COMMUNITY AND SURROUNDING AREAS FOR 23 YEARS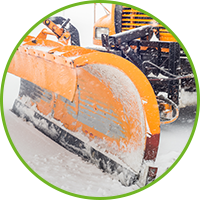 COMMERCIAL & RESIDENTIAL
Hiring a professional snow removal company for your commercial or residential property should be on the top of your list this season if you live in Northern Colorado. Don't get caught in the thick of a Colorado blizzard without an exit plan so you can get to work or keep your customers safe in a plowed parking lot.
Snow plowing is crucial to your commercial or residential property because it keeps people safe. Imagine if you failed to plow the sidewalk or parking lot to your business and a patron slips and falls. You could face loss suits to cover lost wages, medical expenses, and emotional trauma. Don't put your property at risk and call us today!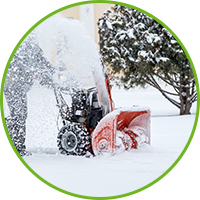 WHY CHOOSE PRIBBLE LAWN AND LANDSCAPING FOR SNOW REMOVAL SERVICES?
It's common for landscaping companies to provide snow removal services in their off-season (winter), but in Colorado, landscaping contractors who do this are a dime a dozen. Don't get stuck with a company who does a shoddy job or fails to show up for the snow removal job. At Pribble Lawn and Landscaping, we'll consistently show up to your commercial or residential property with an arsenal of tools and equipment to clear the snow efficiently and effectively.
Our snow removal tools and equipment include:
Plow Trucks
Skid Loader
ATV
Hand Shovel
Ice Melt
Dump Truck – Hauling snow off commercial site
No snow removal is too large and we can handle what the Colorado weather brings!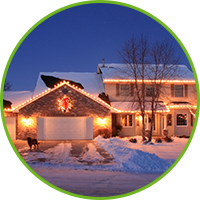 YOU CAN COUNT ON OUR PROFESSIONAL SNOW REMOVAL EXPERIENCE
At Pribble Lawn and Landscaping, we've been a family-owned and operated business serving the Northern Colorado area for more than 20 years! In that time we've seen and experienced the beauty and copious amounts of snowfall the area produces. We have the skills and wherewithal to tackle Colorado snowstorms with ease, so you can always rely on us — especially if you're new to Colorado!
FOR THE BEST IN NORTHERN COLORADO SNOW REMOVAL, CONNECT WITH US TODAY!