IRRIGATION AND SPRINKLER REPAIR SERVICES
Family Owned and Operated for 23 Years
PROUDLY SERVING THE GREELEY COMMUNITY AND SURROUNDING AREAS FOR 23 YEARS
IRRIGATION AND SPRINKLER REPAIR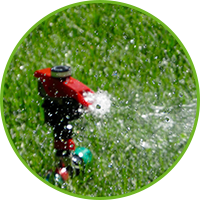 COMMERCIAL & RESIDENTIAL SPRINKLER SERVICES
Don't get caught in the mid-summer heat nearing triple digits in Northern Colorado with thirsty lawn and plants because there is a kink in the sprinkler system, and get your irrigation and sprinklers serviced. At Pribble Lawn and Landscaping, we service commercial and residential irrigation and sprinkler systems and perform the following services including:
Complete Installation and Design
Irrigation System Inspections
Sprinkler Repairs
Sprinkler System Activation and Winterization
Sprinkler Clock Repairs
SAVE MONEY WITH PRIBBLE LAWN & LANDSCAPING
Because water is a precious resource and you're charged a premium to water your outdoor landscaping, make the most of your time and money by having a properly functioning sprinkler system. When you have sprinkler heads that aren't working or turned in the wrong direction, water and money is being wasted all while your landscaping goes thirsty. Keep your monthly water bill low and get a sprinkler system installed or get your sprinkler system repaired and watering optimally. Whether you're looking for a lawn to be the envy of your neighborhood or you're looking to save a buck, Pribble Lawn and Landscaping is here to assist your lawn care goals.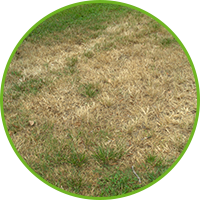 WHEN SHOULD YOU CALL US FOR IRRIGATION & SPRINKLER REPAIR?
You'll know when your sprinkler system isn't performing up to its abilities by the brown dead patches it that surface as a result of no water, but there are a couple of signs to monitor including:
Irregular water patterns – If you start to notice pools of water or a patchy lawn, this is likely an indication of a damaged sprinkler or irrigation system.
Low water pressure – It's crucial to have a sprinkler system with an even water pressure, if you have a sprinkler head with lowered water pressure this could indicate a malfunction.
Increased water bills – If your summer water bill skyrockets with each season, this could mean an aging sprinkler system that is becoming less efficient over time.
CHOOSE PRIBBLE LAWN & LANDSCAPING FOR PREMIER LANDSCAPE MAINTENANCE IN NORTHERN COLORADO
With lawn care service spanning more than two decades, we have the experience and skills needed for any sprinkler or irrigation system in Northern Colorado — no matter how minor or major the project is.
CONNECT WITH US TODAY ABOUT OUR IRRIGATION AND SPRINKLER SYSTEM REPAIR!